General News
14 students of Wa Secondary Technical hospitalized after two fire incidents
13 of the students have been admitted at the Wa municipal hospital while another is receiving treatment at the regional hospital.
At least 200 female stu­dents at the Wa SHTS have been displaced, fol­lowing a fire outbreak that razed the top floor of a two-storey dormitory at the school on Sunday night.
The fire which started around 8 pm, destroyed personal belongings, provisions, and sta­tionery, amounting to hundreds of Ghana Cedis.
Eight students fainted from panic after seeing the raging flames.
The Upper West Regional Director of Education, Abdul-Razak Korah disclosed that management has decided to temporarily close down the school to allow for a thorough investigation into the two infernos that erupted on the evenings of Sunday and Monday.
The Deputy Regional Public Relations Officer of the Ghana National Fire Service (GNFS), Assistant Divisional Fire Officer (DOIII), Imran Iddrisu, led the team of firefighters to quench the fire.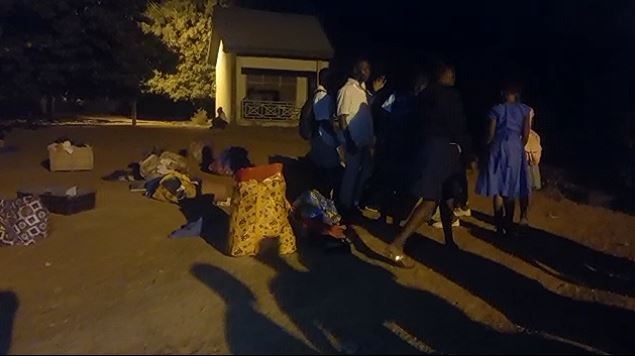 DOIII Iddrisu said the cause of the fire, which burnt five rooms on the top floor of the building, was not known, but an investigation had commenced ascertaining the cause.
The fire destroyed several properties belonging to occupants of the dormitory including books, food items, mattresses, and clothes as well as the student beds running into thousands of Ghana cedis.