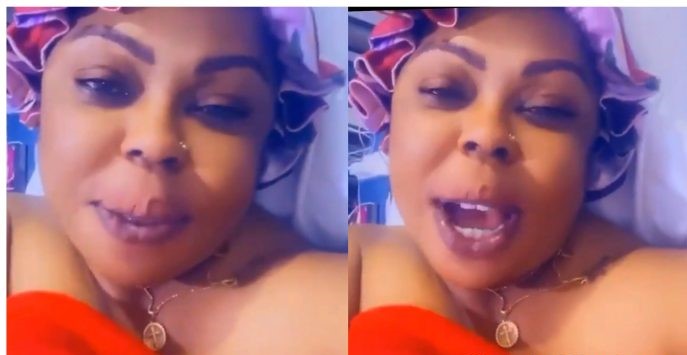 Afia Schwar who has currently beefing with Vivan Jill has added Sister Derby's to her register of beefs. Controversial self-acclaimed queen of comedy has severely bashed the frontliners who are fighting for the legalization of homosexuality in the country.
In a video on her Instagram page, Afia Schwarzenegger's comments seemed to be directed to Sister Derby because the video followed after the songstress listed the reasons why homosexuality needs to be accepted in the country on her Twitter page.
According to Afia Schwarzenegger, those who are fighting for homosexuality to be legalized in Ghana should stop being idiots and their energies and resources toward the deplorable state of our hospitals where pregnant women are forced to deliver on the bare floors.
To drive home her point Afia Schwar entreated them to come to gather and generate funds to support hospitals with no beds for new mothers and babies.
She further applauded the President for forcing the LGBTQ office to be close down.
Source : Gossips24.com
The post Afia Schwar begins a new beef with Sister Derby appeared first on Gossips24.com.