The family of a beautiful nurse is in fear and sorrow as they can't find their beloved since last Friday 26/03/21. According to the information circulating online, Vera Asamoah who is a member of the International Central Gospel Church is a very hard-working nurse who always goes to church and comes back home safely. There is nothing wrong with her but has all of sudden gone missing.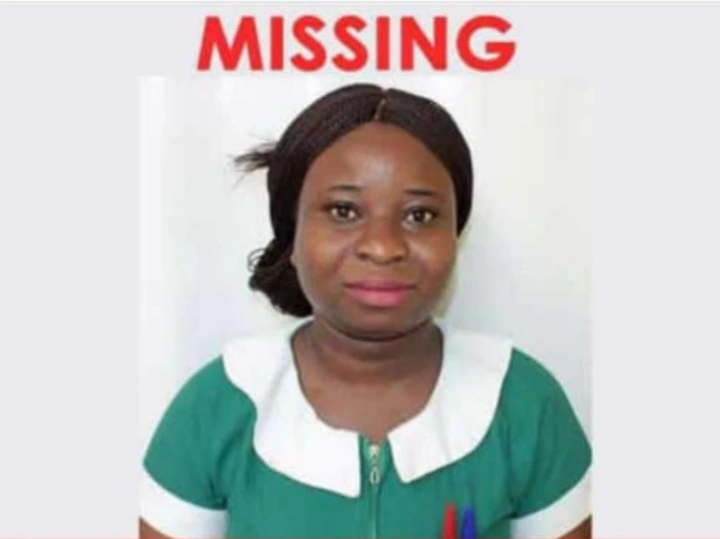 Information surrounding her missing is very scanty but she was seen around Dodowa on that fateful day and has never been heard again since that time. The communique says any person who comes across or sees her should contact 0243130828. It is believed that Vera Asamoah will be seen wherever she is.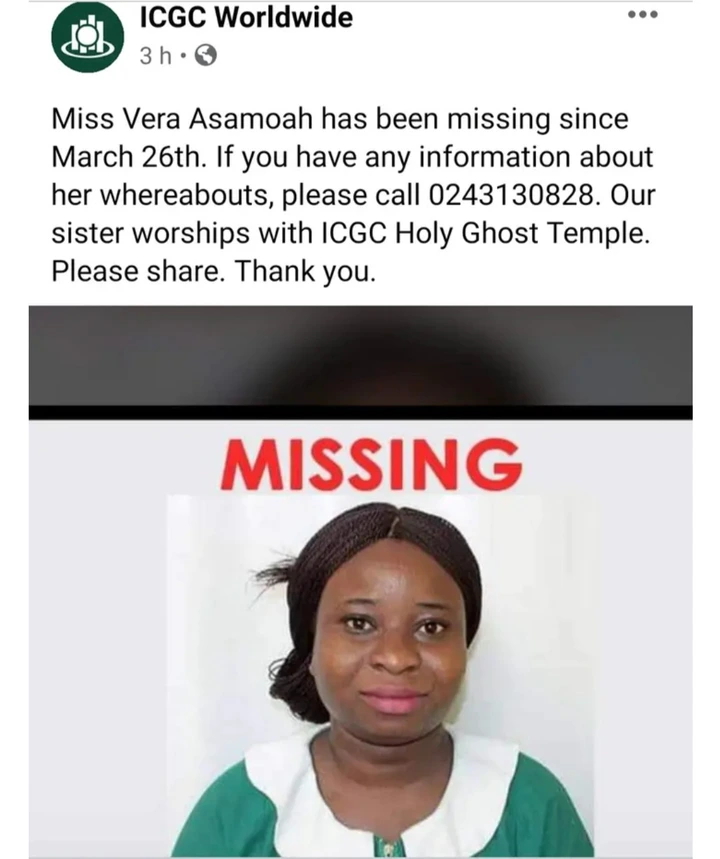 Nurses are very important as far as health care is concerned. It is very sad that a vibrant and hardworking nurse will just go missing just like that. We pray with the family as well as the church member for the protection of this young and energetic nurse to be seen and come back home safely. The family needs her most, so does the nation for her to come to continue to save lives.
Let us take a look at the post below once again.