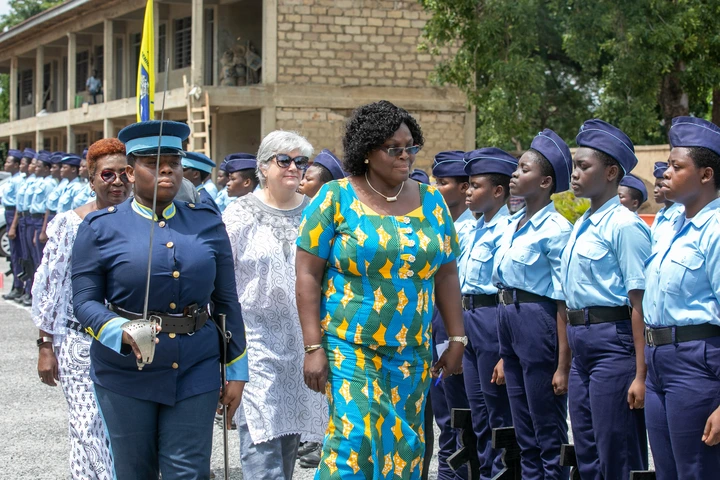 In Ghana, most residents of the country hope to give their children better quality of education. The educational standards also keep rising as expected. Most good schools in Ghana are only meant for high-income earners and most of them follow an international curriculum. The amount of money paid as fees in some schools will shock you.
Below is the list of the 10 most expensive schools in Ghana.
Soul Clinic International School.
Soul Clinic International School is an independent co-educational Christian School located in East Cantonments, a quiet leafy suburb of Accra, engaging students from Kindergarten to Secondary. The founder's vision was to give children holistic training to prepare them morally, spiritually, and physically in pursuance of their goals in the 21st century and beyond. S.C.I.S today continues the commitment to unite knowledge and good Christian principles. They seek to encourage their students to combine academic ability and intellectual curiosity with critical thinking.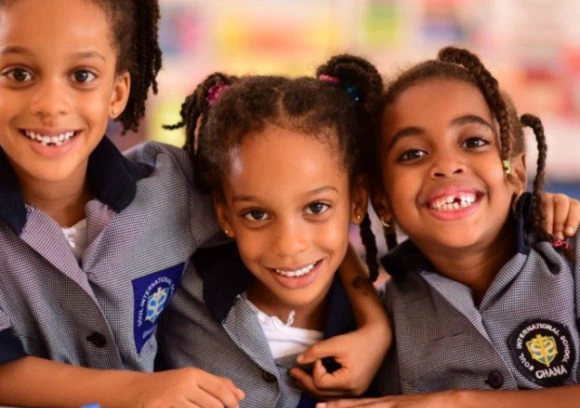 Their Vision To maintain a high level of academic content based on Godly values that prepare our students to grow into holistic training that will help them academically, physically, spiritually, morally, and socially to become self-sufficient adults. The pupils pay Gh¢7598 per term. The school uses the British curriculum for teaching.
Lincoln Community School.
Lincoln Community School (LCS) is a private school in Accra, Ghana, West Africa. It is a non-profit, college-preparatory, international school. There is an expatriate population associated with the various embassies, Foreign Service agencies, NGOs, United Nations organizations, and international businesses.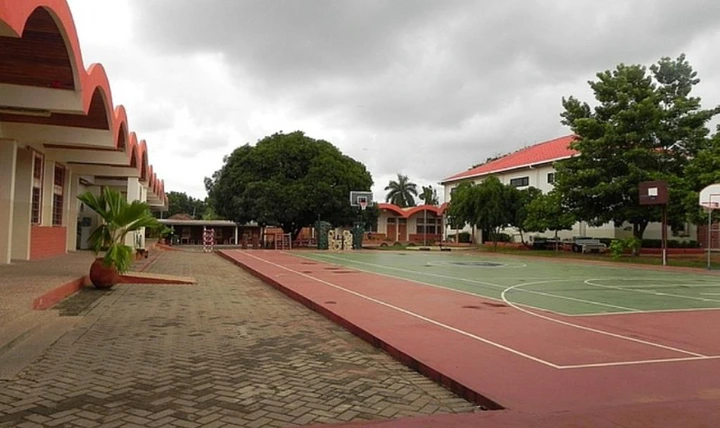 Lincoln Community School is an International Baccalaureate World School offering the Primary Years, Middle Years, and Diploma Programs. The school has a large number of students whose parents are Ghanaian nationals. 25% of the students are Americans, 8% are Ghanaians, and 67% are from other countries. English is the language of instruction. Classes are offered from Preschool through to grade 12.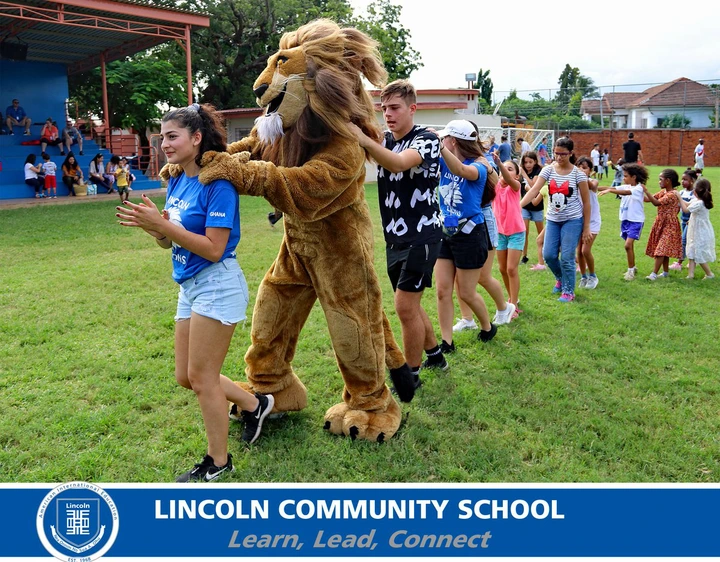 The school year is divided into 2 semesters which are August-December & January-June, and additionally into quarterly assessment periods. It was established in 1968. Students of this school pay from Gh¢15,084 to Gh¢26,276 per year. They use the American curriculum.
American International School
.

American International School – Accra, Ghana (AIS), was founded in 2006 to provide quality education for the international community. Located in East Legon. AIS offers limited bus service from the Cantonments and Labone areas of Accra.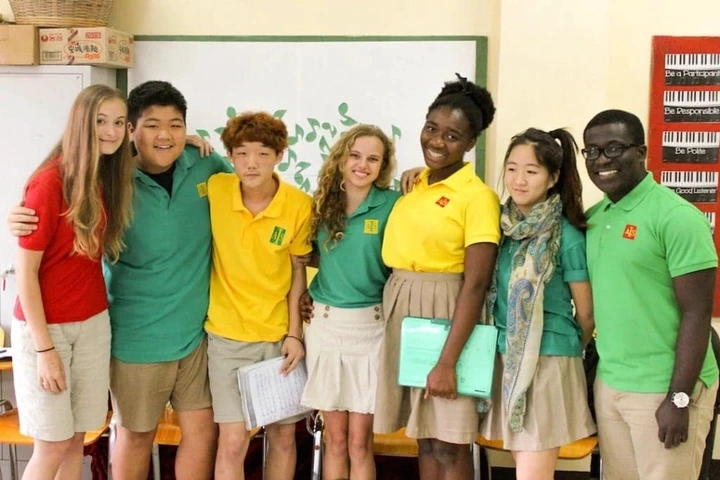 AIS provides an American curriculum for students from grades Pre-K3 to 12th grade. By limiting class size to less than 20 students, certified teachers are able to provide individualized instruction to students, who represent more than 30 countries. AIS currently offers a standard academic curriculum as well as PE, Music, Art, French, and the support of a Resource Room. High-school students have the opportunity to participate in Drama, Music Seminars, and Model UN with other area schools.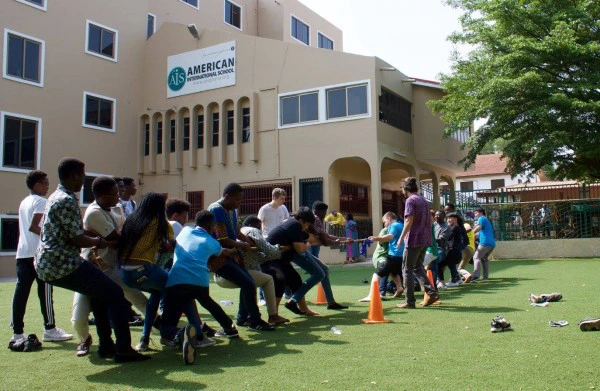 AIS is moving to facilitate technology in the classroom as well as developing sports programs for soccer, basketball, and swimming. AIS has purchased property very near the present campus and plans to build a full-service campus with a swimming pool, basketball, and soccer pitch. They use the American curriculum and pay approximately GH¢40,000 for tuition.
Al-Rayaan International School.
ARIS is one of the leading IB World Schools not just in Ghana but Africa as a whole, as it sets on a journey towards inclusion, collaboration, and innovation.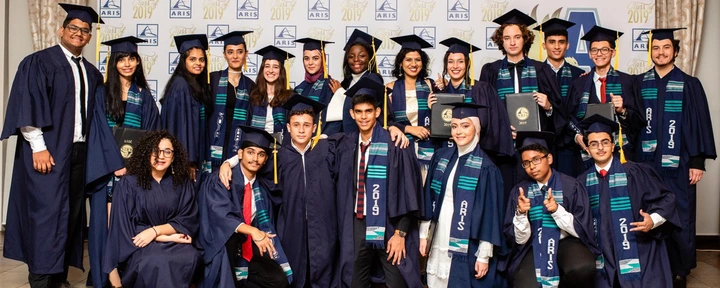 The ARIS Educational Model is centered on their students' personalized learning, performance, and experiences giving an ode to student agency as they take ownership of their learning.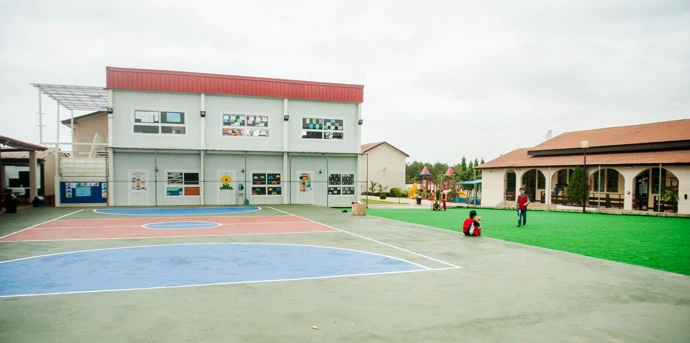 The school has a nursery, primary, and secondary level. They use Islamic, British, and Cambridge curriculums. The tuition fee is about $6,750 to $8,750 per term.
Galaxy International School.
Galaxy International School is an international school located in Accra, Ghana. The school was established in 2001 to provide day and boarding facilities to children living in Ghana and children of foreign-based families and Ghanaians living outside Ghana.

The school has two campuses, pre-school and primary section located at East Legon and secondary school located at Adjiringano, all in Accra. The School currently has students from over 37 different countries across the globe in attendance.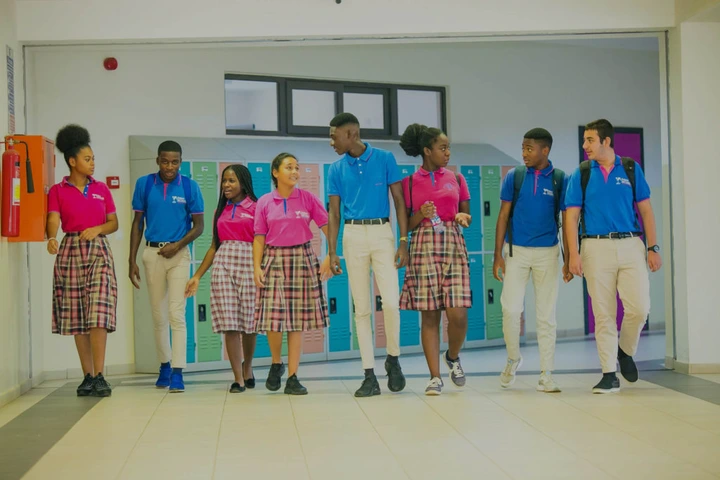 The school is basically science-oriented with state-of-the-art teaching and learning facilities.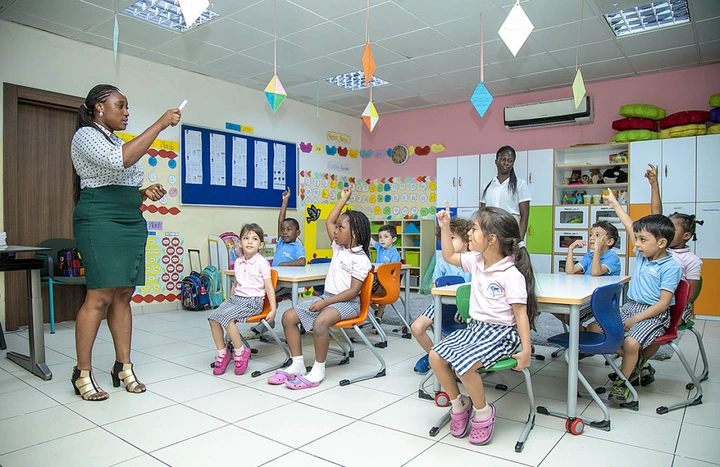 This school also uses the British curriculum as its syllabus of instruction. It has a nursery, primary and secondary department. Students here pay GH¢ 26,000 each for tuition.
Ghana International School (GIS).
Ghana International School(GIS) is one of Ghana's leading international schools providing world-class holistic education to children between the ages of 3 years and 18 years across its four sections namely: Infant School, Junior School, Lower Secondary and Upper Secondary School.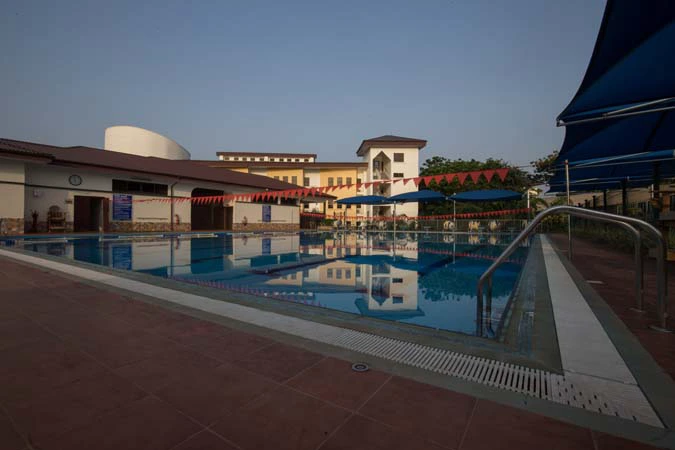 GIS uses the British curriculum to instruct its students. Each student pays about $2,027 to $3,045 tuition fees.
Liberty American School.
Liberty American School (LAS) is a unique International Christian American school located in East Legon, a pleasant yet ever-expanding suburb in Accra, Ghana.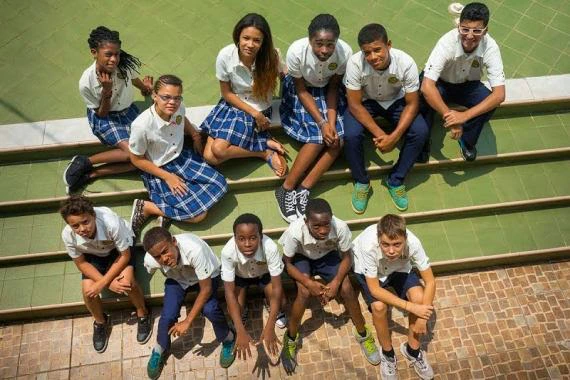 This school location is conveniently and logistically situated in an area that is on the cutting edge of growth and expansion in education and commerce. As an International Christian American School, LAS is committed to training students within an academic environment that reaches a balance of love and discipline, emphasizing the building of Christian character.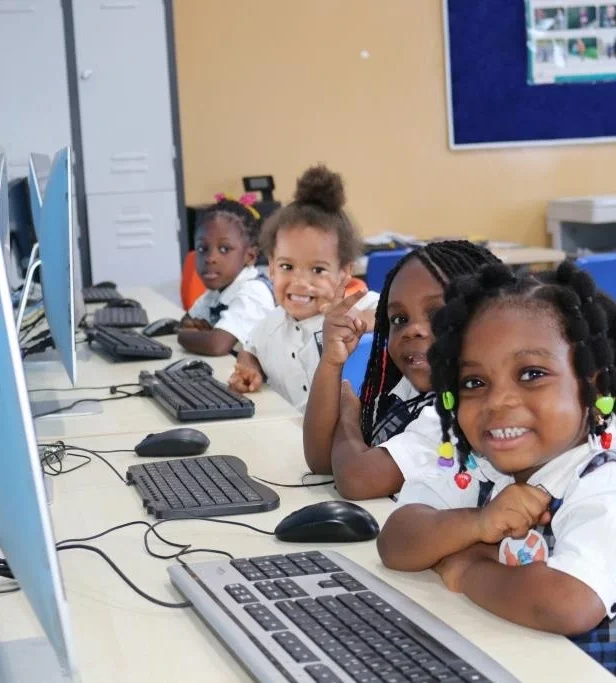 LAS believes that the training of students in mind and morals is essential to a progressive and productive society. LAS welcomes families and students from all religious and ethnic backgrounds.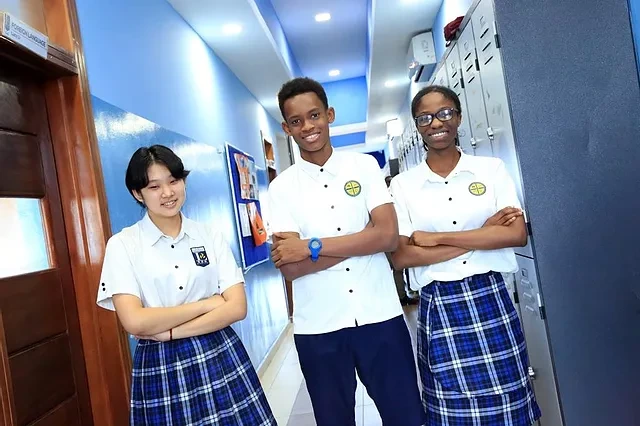 This school is located in Abelemkpe. The school operates on the American curriculum. Each student pays approximately GH¢30,000 for tuition.
Ecole Francaise.
Ecole Francais is a French international school in East Legon in the Greater Accra Region of Ghana. It is affiliated with the Embassy of France in Accra and serves preschool through senior high school.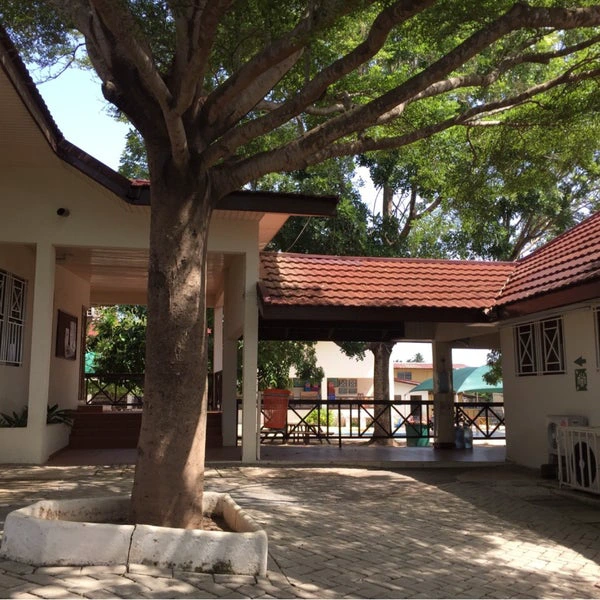 The Association of Parents of Students established the school in 1963 to educate children of French embassy employees. It was originally on the property of the embassy's cultural service. From 1975 to June 2000, it occupied a rented property in Roman Ridge before moving to its current location. In 2000, the school was named after the 20th-century French poet and screenwriter Jacques Prévert.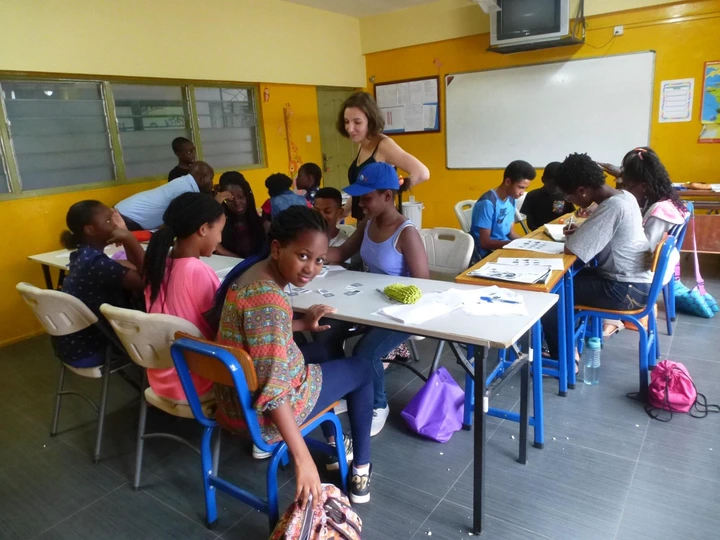 A new athletic facility opened in 2016. It uses the French curriculum and each student pays €4,900 and €8,000 for tuition.
SOS-Hermann Gmeiner International College
The School's philosophy embraces internationalism in its widest sense, a commitment to uplift Africa and active service to the community.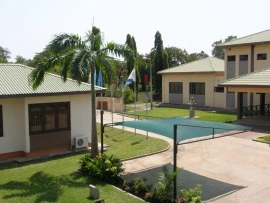 Its educational mission is holistic in nature, aiming to develop all students into confident adults capable of facing the challenges of a fast-changing world, by inculcating in them critical and analytical abilities which will equip them to become compassionate thinkers who are aware of their common humanity, with a belief and pride in themselves as Africans.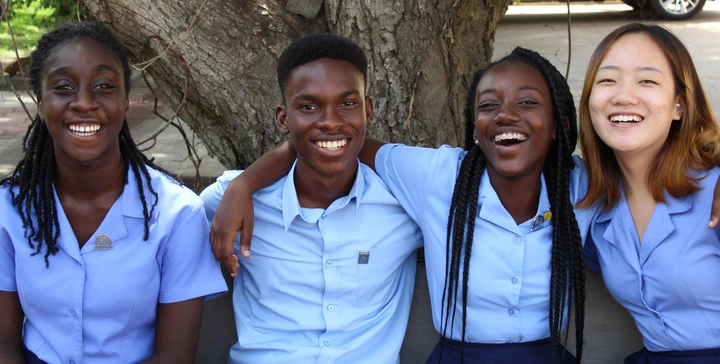 The College's ultimate mission is to graduate life-long learners who are fully prepared for the best universities worldwide and who are also committed to putting their knowledge, skills, and resources into developing their continent, Africa. This school has each student paying about Gh¢40,000 to Gh¢78,000 for tuition per term. They also use the British curriculum.
The Roman Ridge School.
The Roman Ridge School was founded in 2002 and is a private coeducational institution of 700 students, from ages 4 to 18. At this school, they aim to offer our pupils the highest quality of education, based on the British Preparatory & Independent School system, whist being firmly rooted in Ghanaian life and culture.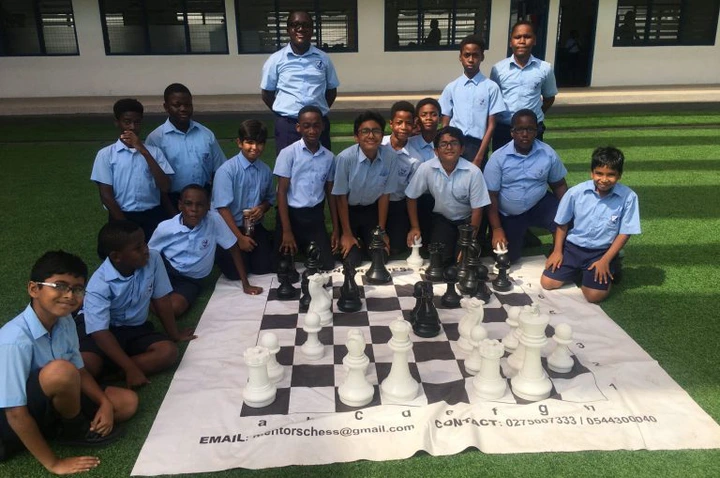 Tutors of the Roman Ridge School use the British Curriculum for teaching. Each student currently pays not less than $1200 to $4000 per term.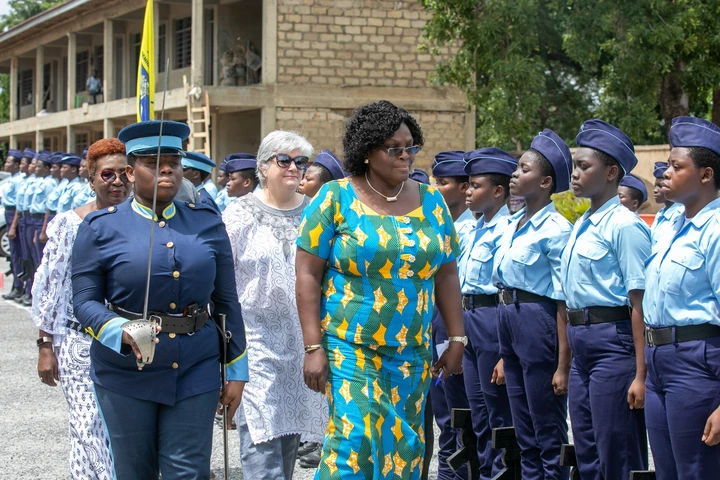 The actual fact is when we talk about good schools in Ghana today, the question is no longer availability but rather affordability. These schools in Ghana are only meant for high-income earners and all of them follow an international curriculum.