Daddy Freeze Says Nigerian Pastors Will Flee With Their Biological Children If Anything Happens In Nigeria
The Nigerian- Romanian broadcaster and radio talk show host, Ifedayo Olarinde who is popularly known as Daddy Freeze as usual has publicly come to say something to Nigerians today.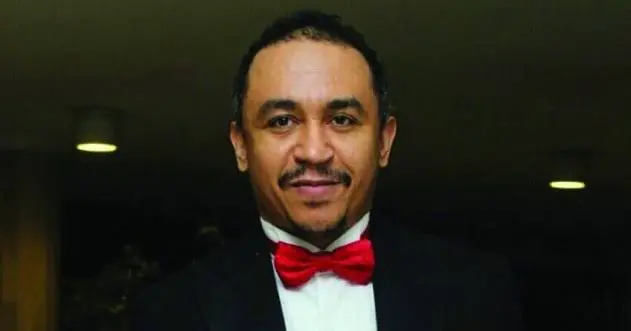 The broadcaster took to his official Facebook page, "Daddy Freeze" to tell Nigerians this sad and bitter truth. That pastors in Nigeria will flee with their biological children on their private jets, leaving the children of God behind if anything bad happens in the country.
According to him as he wrote, "should anything happen in this Nigeria, just know that many of your spiritual fathers will flee with their biological children on jets, leaving their spiritual children to sort themselves out. Know this and know peace".
See post below>>>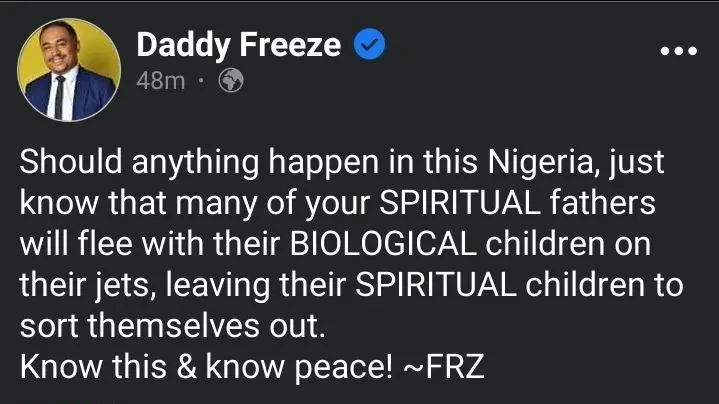 After Daddy Freeze shared this post on his page, many Facebook users who came across the post reacted to it. Some condemned what he said saying that if he was also a general overseer or a pastor he would have done the same. And that he should divert this energy he is using to attack pastors and men of God and attack politicians rather.
Even while others condemned what he said, some also supported him.
See reactions below>>>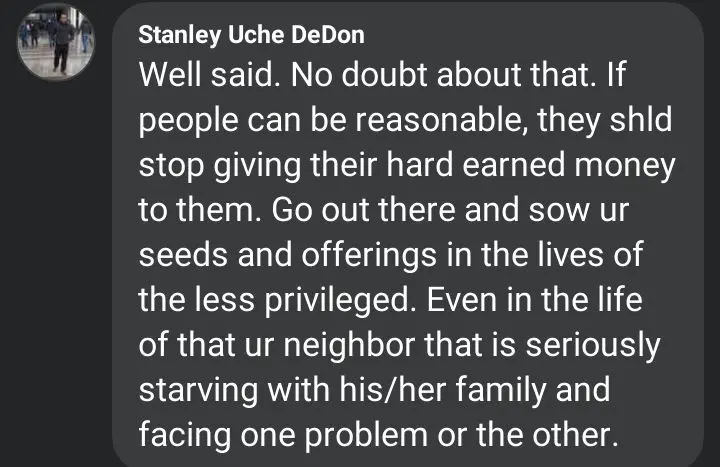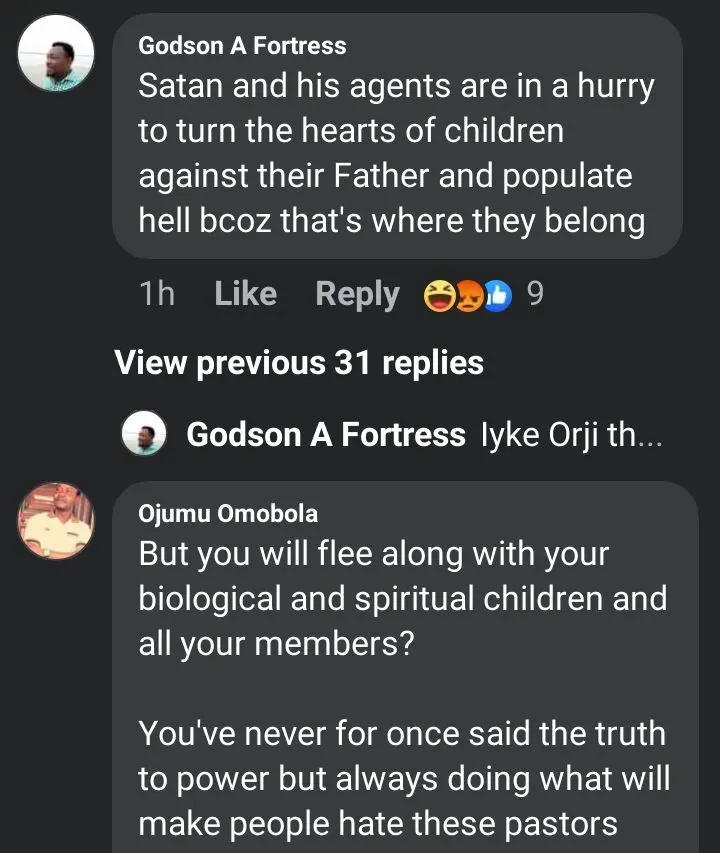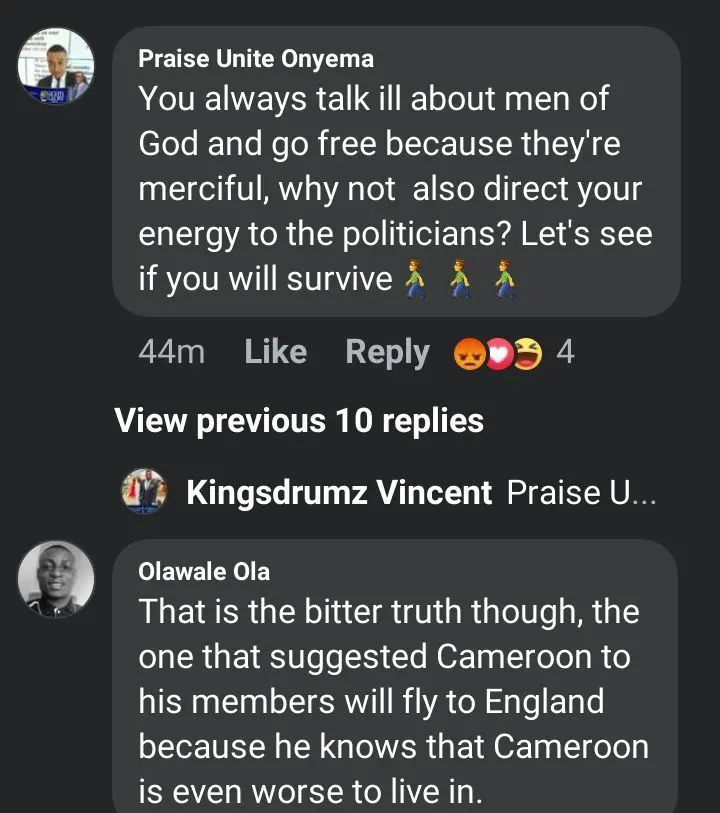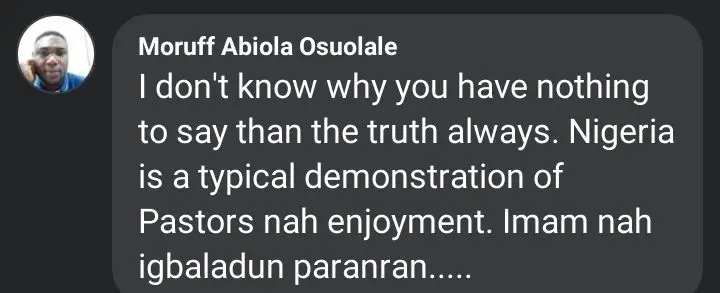 You can share your thoughts and opinions on what Daddy Freeze has just said in the comment section.
Related