Lifestyle
Economic crisis: Ghanaians will suffer for the next 30 to 40 years — Pianim
In an interview on TV3 on Wednesday, January 11, 2023, over the government's debt exchange programme, Pianim said Ghana is currently in bankruptcy.
The government's move is to rely on a softer payment plan with institutions and individuals who have lent money to the country as part of efforts to reduce the burden the public debt stock puts on the economy.
The plan, which is in line with the government's commitment to restore macroeconomic stability in the shortest possible time, involves the swapping of existing domestic bonds with longer-dated bonds that will take between four and 14 years to mature in 2037.
Ken Ofori-Atta announcing the programme said Ghana is facing a very challenging economic situation amid an increasingly difficult global economic environment, marked by the COVID-19 pandemic, the global economic shock created by the Russian invasion of Ukraine, and disruptions of the global supply chains.
He said for the government to alleviate the debt burden in the most transparent, efficient, and expedited manner, treatment of domestic debt is necessary adding that the invitation does not entail any reduction in the principal amount (haircut) of the eligible bonds which involves an exchange for a new government of Ghana bonds with a 0% coupon in 2023 that steps up to 5% in 2024, and 10% from 2025 onwards.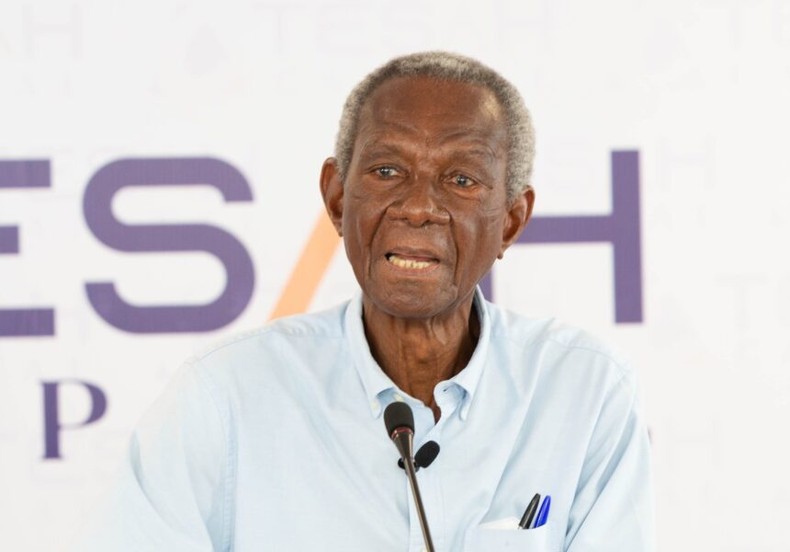 Pianim who is a founding father of the New Patriotic Party (NPP) adding his voice to the debt exchange programme said "If Ken was genuine when the Attorney General came with his legal opinion, which in the commonwealth has the force of a high court order, he would have taken this document and gone to the International Monetary Fund (IMF). If indeed, it is the IMF that told him to do that, I think it is unlawful, it is unconstitutional.
He said "…Ken Ofori-Atta is saying, let us do this programme but this is badly thought out, not thought through carefully. This exchange programme is like a time bomb that Ken is putting under this economy. For the next 30 to 40 years, we are going to suffer from it. It is a time bomb because he is squeezing billions of cedis from this economy."