Lifestyle
Fast rising hip hop artiste, MiLes Ethereal releases a new EP titled, 'Ambulance'
The Delta State-born artiste is gradually building his fanbase that recognizes the components of his artistic expressions that best capture the relationship between his emotions and his creative process.
He has always seen beyond his surroundings. Morphing unique sounds and, as he calls it, "ear gasping reality lyrics" in one piece, creating a sonically pleasing record yearning to be heard and appreciated, while this can be given due credit to his intelligent appearance, extraordinary intelligence, and capacity to perform at the highest levels possible, his work ethic is pretty much a factor to applaud.
The track Project Ep, Ambulance consists of songs such as. Ambulance, EveryTime, iLOlo ft Mr laycee and Fondness ft Mr laycee.
MiLes Ethereal dives into range to share his truth, "I have made a great number of songs from my singles down to the previous EP "eth3'' and now AMBULANCE! Is magically deep and mystical which expresses my tune/sound as a solution to many problems we face in life, love, and pain.
" This EP is the pills needed for your mind and soul as it was written at crucial and life-challenging moments. Every song of this project are specially curated for everyone out there and I am happy to share these amazing experiences in life, love and other facet of my feelings.
"Knowing truly that am interpreting your hearts on this EP !! I believe so much in this EP and thank you to everyone on this project from the producers, mixing and mastering engineer, and to my team Am blessed! and all my supporters you surely made me a better artist and you deserve my very best."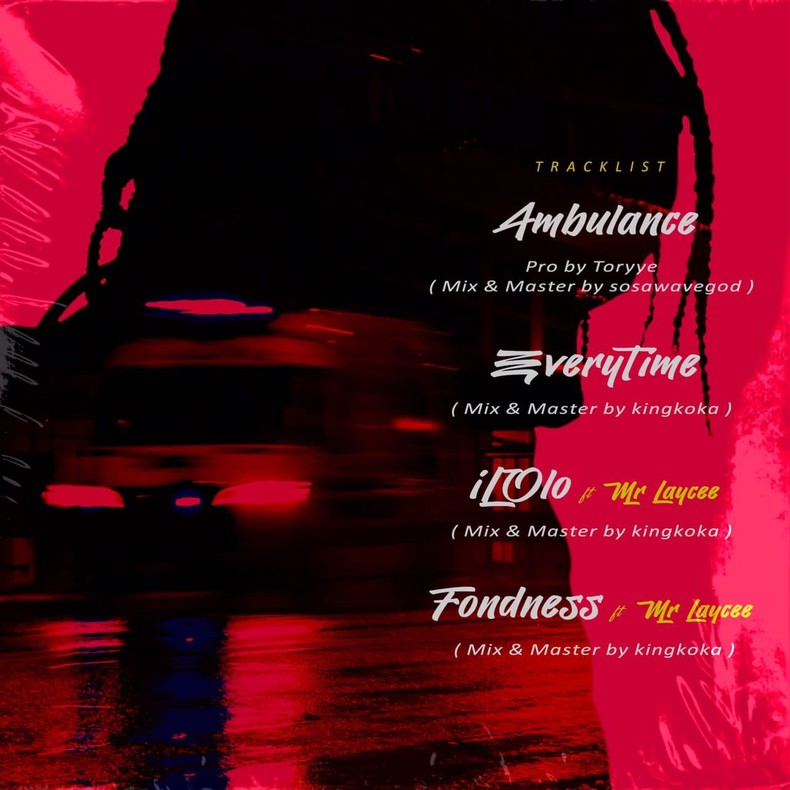 According to MiLes Ethereal, "a lot more is inspiring to see, but there's however much tea off to be shared."
This anticipated project is featuring collaborative effort from talented peers such as Mr. Laycee, Toryye, Sosawavgod, and King Koka, one who also engaged in mixing and mastering this said project.
The artiste assured his fans that the new jam will thrill them in the most awesome way.
MiLes Ethereal dropped his project, 'Eth3', in early 2022 May 11th, which traveled in light with applauding remarks and gathered over 300,000 streams on all platforms. With high hopes, we believe this can do more and increase the reach of young talented fast rising artists.
#FeaturedBy: MiLes Ethereal