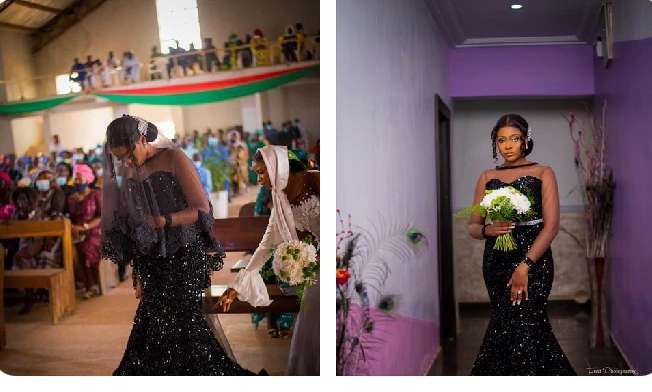 Things in this world are being improved and changing with the introduction of new things within us.
The adaptation of new things into our life is one major thing that helps us make some kind of choices which tends to be very strange and weird indeed.
One very strange thing that has just happened is a woman who chose a very bold colour for her wedding gown on her wedding day which really amazed countless of people on social media.
Let us go deep into details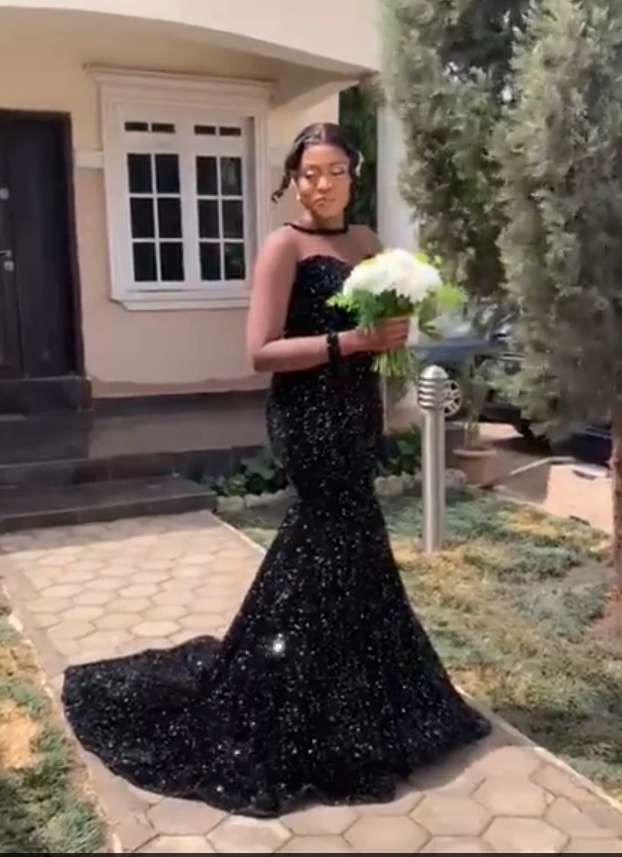 Weddings play a significant role in the journey of becoming a married couple for some people. The dress, food, decorations and many more things cannot be overlooked.
Brides are often seen wearing white wedding gowns for their special day which has been in practice for a long time but recently brides are beginning to explore with the idea of wearing a white wedding gown to the colour of their choice.
Someone posted photos of a beautiful bride with a black wedding gown on her wedding day which gained the attention of the public.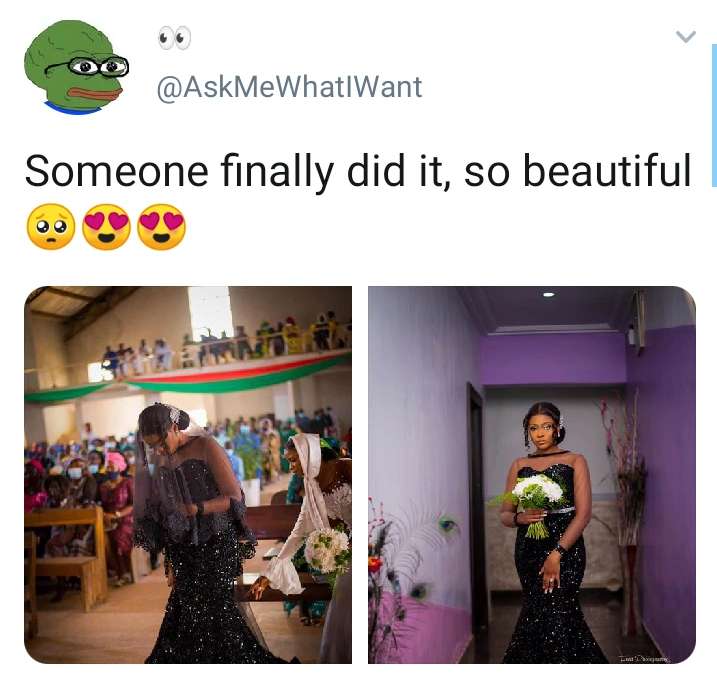 People had different opinion on the colour of the gown she choose to wear on this special occasion.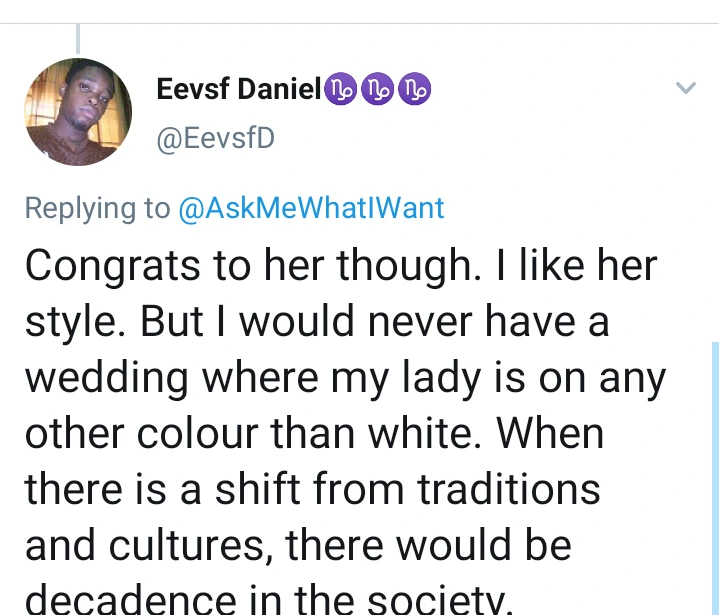 As people were criticising and mocking her, others were also congratulating her and referring to it as a beautiful one.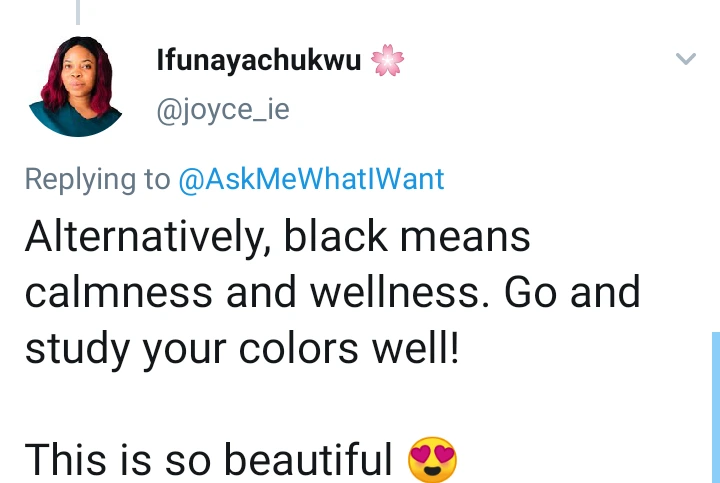 Some were of the opinion that a black wedding gown should never be worn on your wedding day while others saw no reason a black wedding gown shouldn't be worn after all grooms are permitted to wear any colour of suit.
The photo brought about lots of opinion from people of different cultures which led others to ask if the colour of a bride's wedding gown is really important.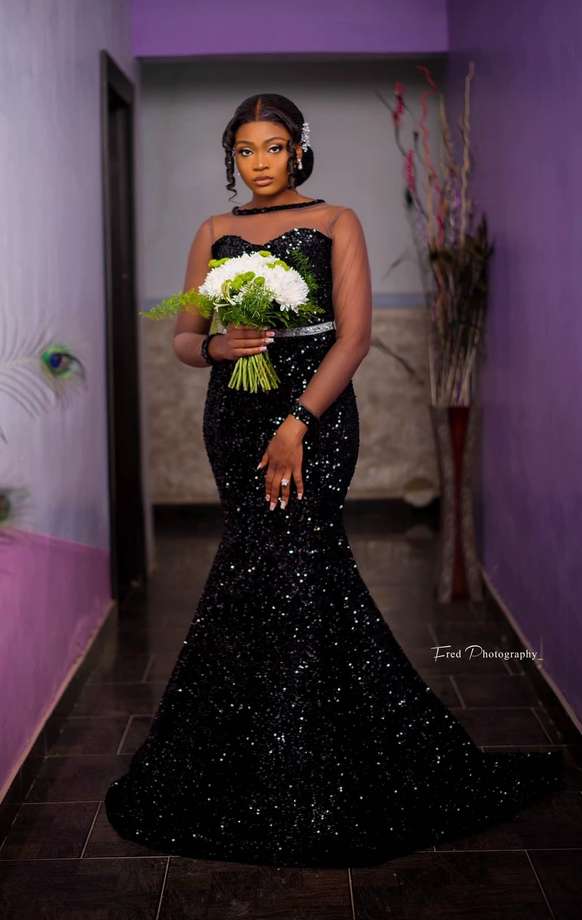 This is too strange as people were surprised to see such thing happening on that beautiful day of the lady, as we all know, wedding are meant to be white but this time, it's surprisingly black in colour.