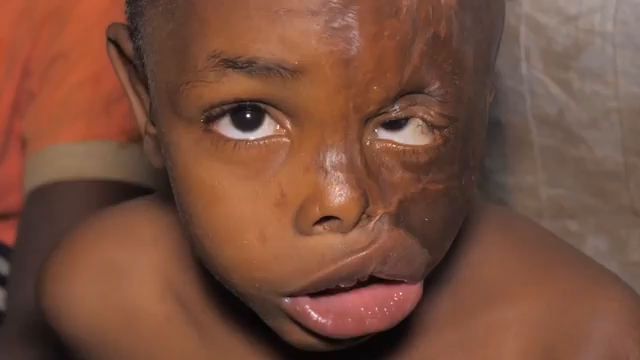 African children are the ones who need the most attention but it seems like the worse things happen to them and they barely find a solution to the worse things that usually happen to them.
One little boy who goes by the name Emmy was involved in a very serious accident that disabled him is in the news and he is here to share with us what actually happened in his life.
Let us see what Emmy's mother has to tell us about her son's recent incident;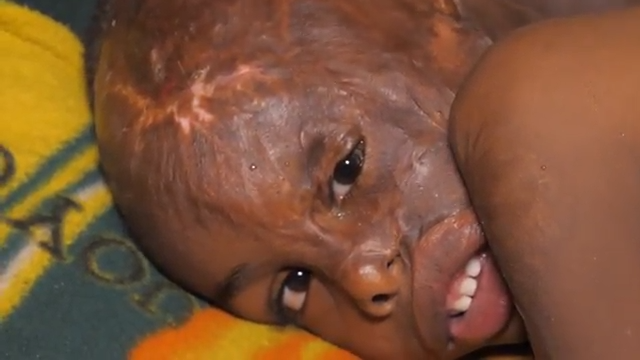 "My son Emmy was involved in a serious accident which nearly took his life from him. It all start when he was just two months old. A few years ago, I gave birth to my son and I was so happy to have him. I named him Emmy and I promised myself to give him the best life that he would ever need but I was very poor." She continues.
"A lot of people including friends and families came to visit this baby. They were also happy to have someone new in the family and society. Everything was going on as everyone expected. I lived in a house with no electricity and I used a candle to light it up every night because installing electricity was something that was very expensive. The only way I could see light at night was to use a candle."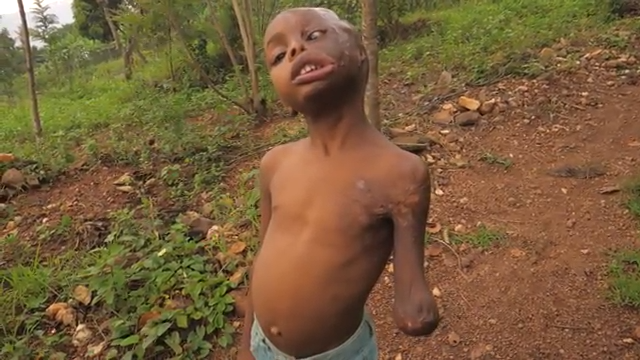 "One day, I got visitors at around 8 pm. They had come to visit my little baby who was then two months old. I welcomed them into the house and we had a nice conversation. Everything was going on just fine. I was getting later so they asked to leave. I took my baby to bed and put him under a mosquito net. I went to see my visitors off and upon returning, I heard people around my house screaming. The candle that was close to the mosquito net fell and started burning the net."
"From the mosquito net, it burnt the bed and the mattress as well. When the neighbors saw the fire, they came out and started calling for help. I ran as fast as I could and reached the house. They told me the fire was too much and could not go inside but heard a baby crying in there. I quickly ran into the house to save my baby. When I got inside, I found my baby burning. I grabbed him and ran out of the house. Even though I got burnt during the process my I managed to save my son's life."
"I immediately run to the nearest hospital and they gave him first aid. With the severe nature of his burns, we were transferred to a bigger hospital. We were admitted to the hospital where we spent the whole year trying to cure the wounds of the baby. The wounds were so serious that I thought my baby was not going to make it alive."
"I was living with my husband but when he saw what has happened, he told me that Emmy was not his son at all and walked away. He went to look for another life elsewhere and got married to another woman who they are now living together."
"My son is 5 years old now but has never gone to school because he is so scared of how he looks. Though my son has a damaged body, he seems brilliant and when he goes to school, he will make amazing grades."
"Emmy is a quick-tempered person who breaks things and smashes himself on the ground whenever he is angry. This results in a lot of wounds over his boy. Currently, I have four children in addition to Emmy and life is difficult for us."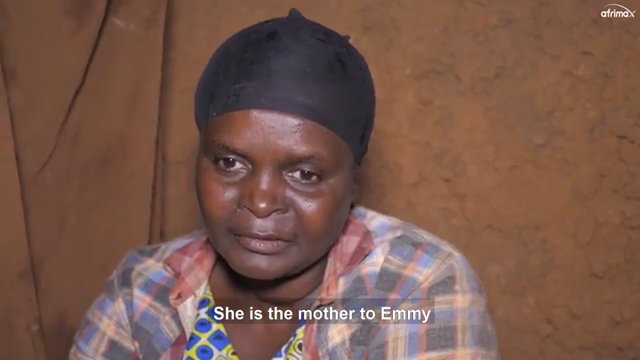 This is a very sad story by Emmy's mother and she really needs help from people for her children which might even put her children in a very good condition.
Let us watch the video below.