She is called Theresa, she is the mother to this baby, she said that when she was pregnant, she always used to go for a medical checkup and for the first three times, everything looked normal but for the fourth time everything changed and the doctors told her that it seemed like her baby had a problem
she tried asking the doctors if there was anything that could be done to save her baby but they told her that it was too late since she was 9 months pregnant and the baby was just about to be born and there was nothing they could do about it.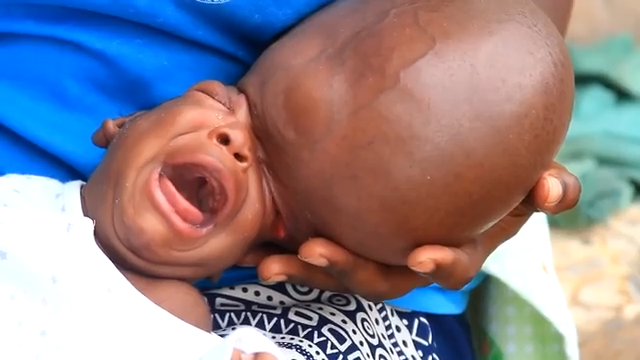 She gave birth but there was no way that you could push this kind of baby they had to perform surgery and when the baby was born, he had swelling but it was very small and it was not as big as it is now. They moved from one hospital to another looking for treatment which was not able to get in anyway because the doctors keep transferring her from one hospital to another and according to them, they could not handle such a case.
She went back home locked herself inside the house for some days because at this point she felt like life was meaningless according to what she was going through since all the mothers she knew had given birth to normal babies and she had come up with the baby that you could not even explain what had happened to.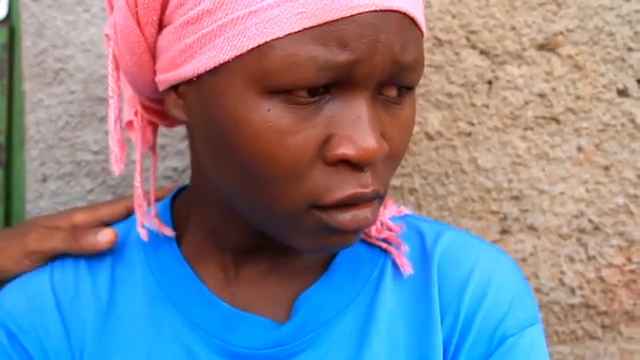 A lot of people who they kept calling friends and family advise them to find a way to get rid of this baby because it was obvious that they were going to spend all they had in search for treatment for this baby but she needed to know what was wrong and decided to fight for her baby until it takes its last breath.
Theresa and her husband were so depressed and they did not know what to do but they simply learn to accept what had happened to their child and start living with it because there was nothing they could do to change everything.
She couldn't give up on her baby yet she kept moving to different hospitals in search of treatment until one day she came across a doctor that was genuine and told her the truth about her child's situation.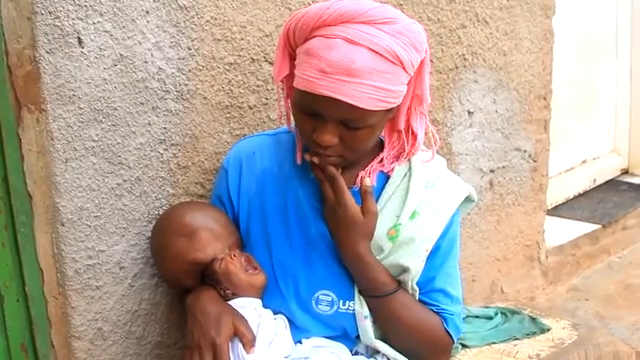 The doctor said that it was about time they stop running to hospitals and she should settle and tell her people because what the hospitals could do was to keep transferring them from one hospital to another because none of them in this country was going to ever manage to carry out such a surgery.
And the only hope was if they went abroad for treatment. when she heard this, it completely broke her down because she knew that there was no way that she could afford this kind of treatment so she went home and waited for her baby to die because she had completely lost hope of their baby's survival.
Watch the video below;